PICTURES OF BEATRIX POTTER'S HOUSE AND GARDEN:

Beatrix Potter mostly lived (and continuously so after her marriage in Oct. 1913) at Castle Cottage on Castle Farm (owned 1909-43) across the road from Hill Top. Hill Top, where she worked on her books and drawings and entertained, was the inspiration for many of her works. According to Denyer (2000:34, 36, 137), "many of [her admirers] were [are] quite unaware that this was not her home. Hill Top was becoming inextricably tied up in her work as new stories were woven round it, but it was also becoming a work in its own right, a drawing made manifest, and part of the way Beatrix wished to project herself. ... Beatrix left 4,049 acres of land to the National Trust, including 14 farms and 20 houses. "She specified that Hill Top should not be let to a tenant and that the rooms should remain as she left them."


Views of her late 17th century farmhouse at Hill Top: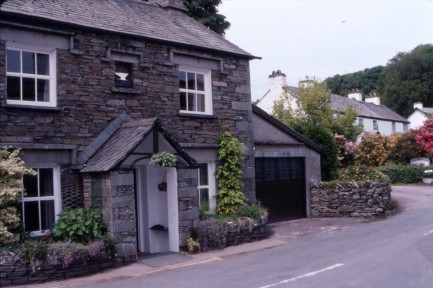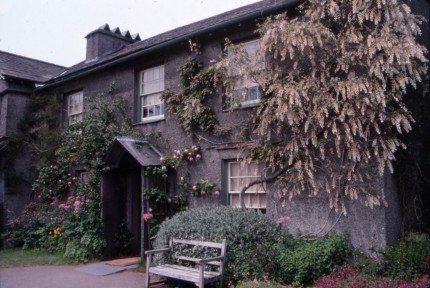 Fig. 1 (left): Front view of Beatrix Potter's late 17th century farmhouse, the main street, and partial view of Near Sawrey.
Fig. 2 (right): Back side of the farmhouse.

Views of the garden: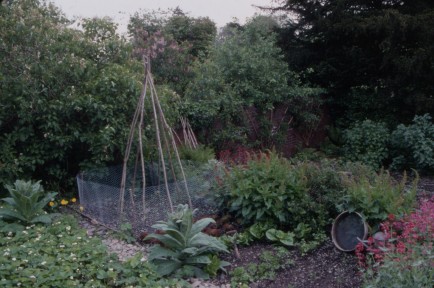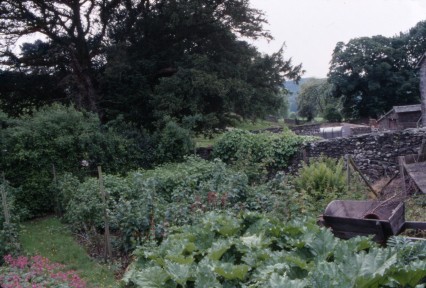 Figs. 3 and 4: Garden in the back yard of Beatrix Potter's farmhouse. Imagine Peter Rabbit in the cabbage patch.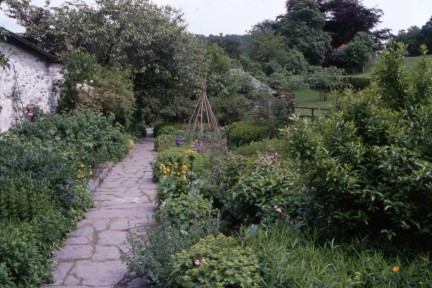 Fig. 5: View down garden path with one's back to the farmhouse. The white building is the current gift shop.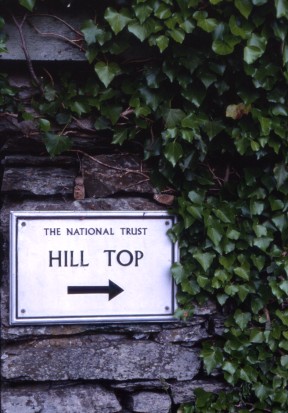 Fig. 6: Entry placard for Hill Top, now maintained by The National Trust.
For more information see this gorgeous picture book on Beatrix Potter (1866-1943), her farm near East Sawrey, and its environs in England's Lake District, Cumbria:
Denyer, Susan. 2000. At home with Beatrix Potter: The creator of Peter Rabbit. Harry N. Abrams, Publishers, New York (www.abramsbooks.com). 144 pp., ill. (most col.), 260x260 mm, ISBN 0-8109-4112-0 (HB), $24.95. [U.K. ed.: Beatrix Potter at home in the Lake District, 2000, Frances Lincoln, London, ISBN 0-7112-1434-4 (HB), £20.00. Contents: family and holiday homes; furnishing Hill Top (HT); touring HT; HT gard.; Sawrey tales; farming life; chron. Potter; map of Lake District; index; biblio.

Photos taken 31 May 2000 by Rudolf Schmid (Nikon F3, scanned slides).
Return to Women Scientists Page
Return to Rudi Schmid's Home Page
Last revised: May 2003.