PICTURES OF AGNES ARBER AND HER MILIEUS: Her childhood residence (1888-1909) in Primrose Hill, London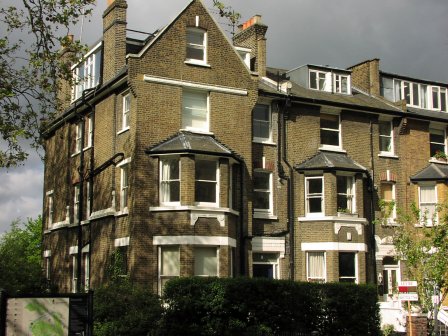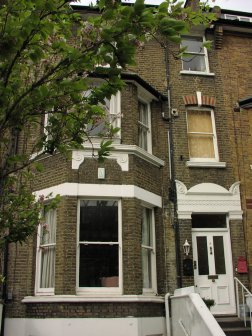 Fig. 1 (left). Looking north at 9 Elsworthy Terr. (the second unit from left), Primrose Hill, London, the childhood residence of Agnes Arber from 1888 to 1909. She was born in a residence on nearby Regents Park Rd. and moved to 9 Elsworthy Terr. at the age of 9. She maintained 9 Elsworthy Terr. as her address until her marriage to Edward Alexander Newell Arber on 5 Aug. 1909, after which they moved to a rented house at 52 Huntingdon Rd., Cambridge.
Fig. 2 (right). Vertical closeup view of 9 Elsworthy Terr.

Photos taken 29 April 2003 by Mena Schmid (Olympus c2040z, digital).
Return to Women Scientists Page
Return to Rudi Schmid's Home Page
Last revised: June 2003