PICTURES OF AGNES ARBER AND HER ASSOCIATES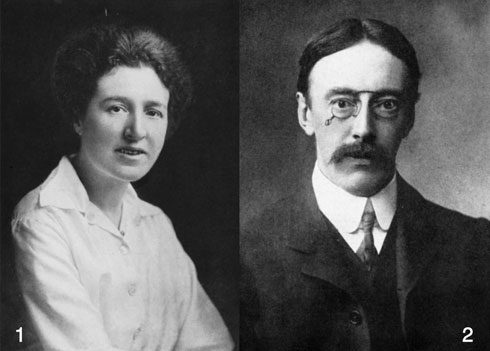 Fig. 1-2. Agnes Arber, née Robertson (1879-1960) and paleobotanist E. A. Newell Arber (1870-1918), who married on 5 Aug. 1909 (photos 1916 or 1917). They had only one child, Muriel Agnes Arber, who was born on 21 July 1913 in Cambridge and died there on 10 May 2004.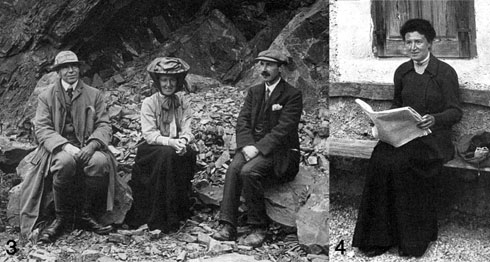 Fig. 3. Agnes Arber with geologists T. Young (left) and I. Rogers in a quarry in North Devon (Sep. 1910 photo by E. A. Newell Arber).
Fig. 4. Agnes Arber in 1911 (photo by E. A. Newell Arber). Muriel Arber wrote (15 Mar. 2000): "I myself like best [this picture], which is just as I remember her when I was a child. None of the other ones really call her face to mind to me."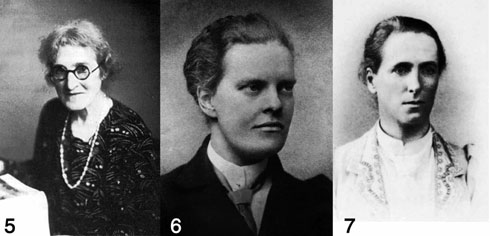 Fig. 5. Agnes Arber, age 66, a posed "official photograph taken on 9 May 1946 on behalf of the Royal Society on her election [on 21 Mar.] as a Fellow" (Muriel Arber, 2 Dec. 1999). During this formal session, she was "very uncomfortable"; she "never liked the photo" (idem, 27 May 2000).
Fig. 6. Ethel Sargant (1863-1918), Agnes Arber's mentor, colleague, and lifelong friend (photo probably taken about 1900).
Fig. 7. Edith Saunders (1865-1945) (date of photo unknown). Click here for a photo taken later in her life.

Sources of B&W photos:
Fig. 1, 2, 6: M. A. Arber. 1968. List of published works of Agnes Arber, E. A. N. Arber and Ether Sargant. Biographical notes by W. T. Stearn. Journal of the Society for the Bibliography of Natural History 4:370-384, 2 pls.
Fig. 3: M. A. Arber. 1982. The Bideford Museum geological collection of Inkerman Rogers (1866-1959). Geological curator 3:199-208, cover ill.
Fig. 4: Stearn, W. T. 1960. Mrs. Agnes Arber, botanist and philosopher, 1879-1960. Taxon 9:261-263. [Includes a republishing of Stearn's obituary in The Times, 24 Mar. 1960, p. 920.]
Fig. 5, 7: Boney, A. D. 1995. The botanical 'establishment' closes ranks: Fifteen days in January 1921. Linnean 11(3):26-37.

Return to Women Scientists Page
Return to Rudi Schmid's Home Page
Last revised: February 2005